Raschel Knitting Machine DRCA Features
Raschel Knitting Machine DRCAFeatures
● The machine is durable, with long service life and stable operation;
●Can produce bags and flat yarn mesh with high enough strength
● multiple 4-9;
● Simple operation and maintenance (daily maintenance, cleaning, simple needle replacement);
● EBA electronic warp let-off system, from mechanical to automatic, precisely controls the warp let-off amount, and the adjustment is more convenient.
Spindle speed measurement 400 rpm
decibel 80
Why Choose

Chenye

Chenye
use 25mm steel plate,the frame thermal energy processing and multiple processing methods,it makes our machineS much more stable.
Every detail is confirmed by the engineer countless times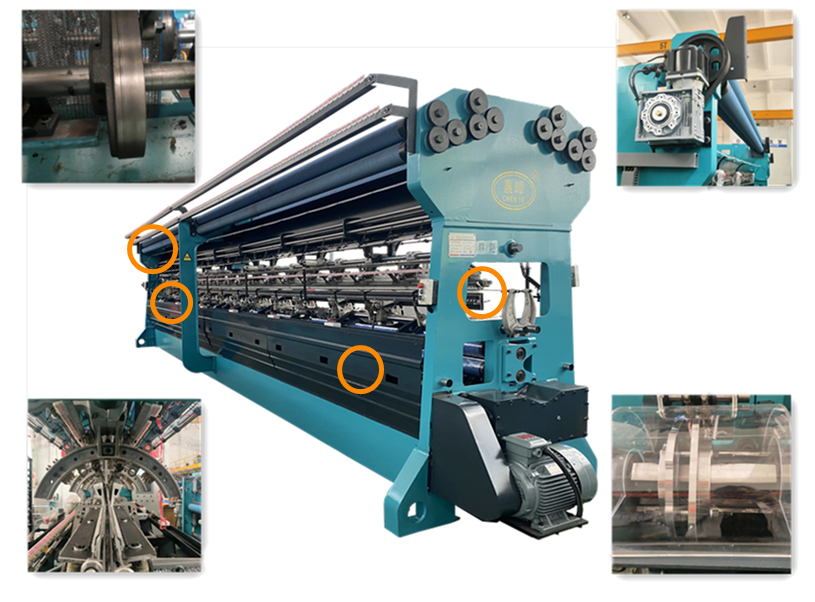 Producing Line
lf you have no experience, we are willing to help you and provide you with whole course service.