Raschel Knitting Machine RS-1 Features
● Strong, deformation-resistant welded steel construction
● Ensure the quality of each component, and make every detail almost perfect
● Machines for different applicants
● Suitable for round and flat yarns
● Low investment, high return.
● If you are a novice, we will provide a suitable complete process according to your needs
Why Choose

Chenye

Chenye
use 25mm steel plate,the frame thermal energy processing and multiple processing methods,it makes our machineS much more stable.
Every detail is confirmed by the engineer countless times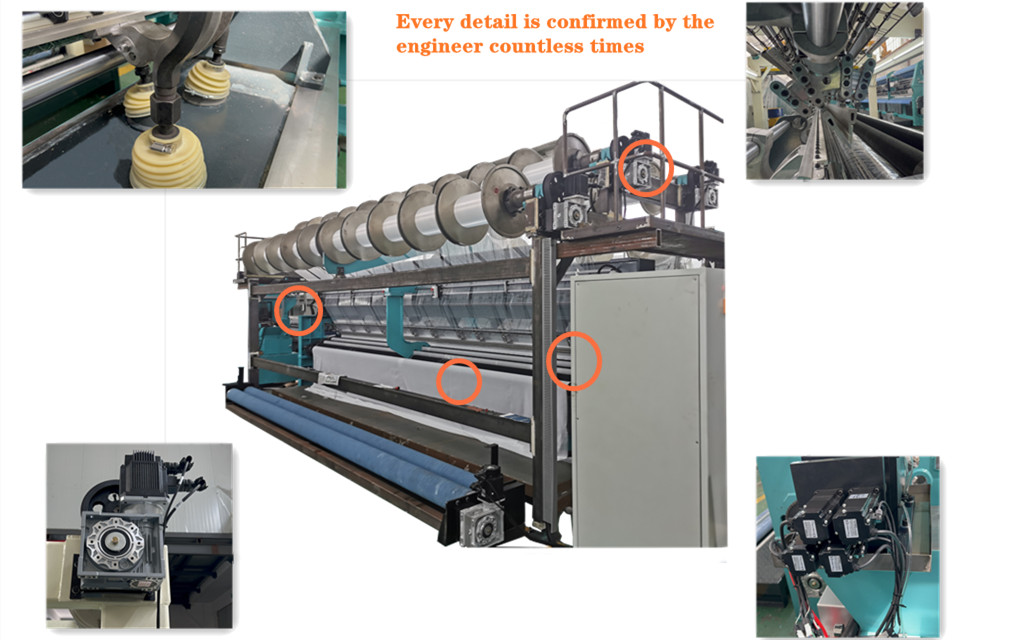 Producing Line
lf you have no experience, we are willing to help you and provide you with whole course service.